Is it the end of season sale again? Red tags and additional discounts are on the racks, "
Up to 70% off
" and "
Buy two for the price of one
" signs on display windows? Yes, I know all of these make you go giddy but you have to remember that you also have to be wise in buying sale items. Sale gives you all the right to become an impulse buyer and instead of getting a good deal, you are not maximizing your buying capacity. So here's some things you want to know before going into shopping spree:
Your first choice may not be the best choice.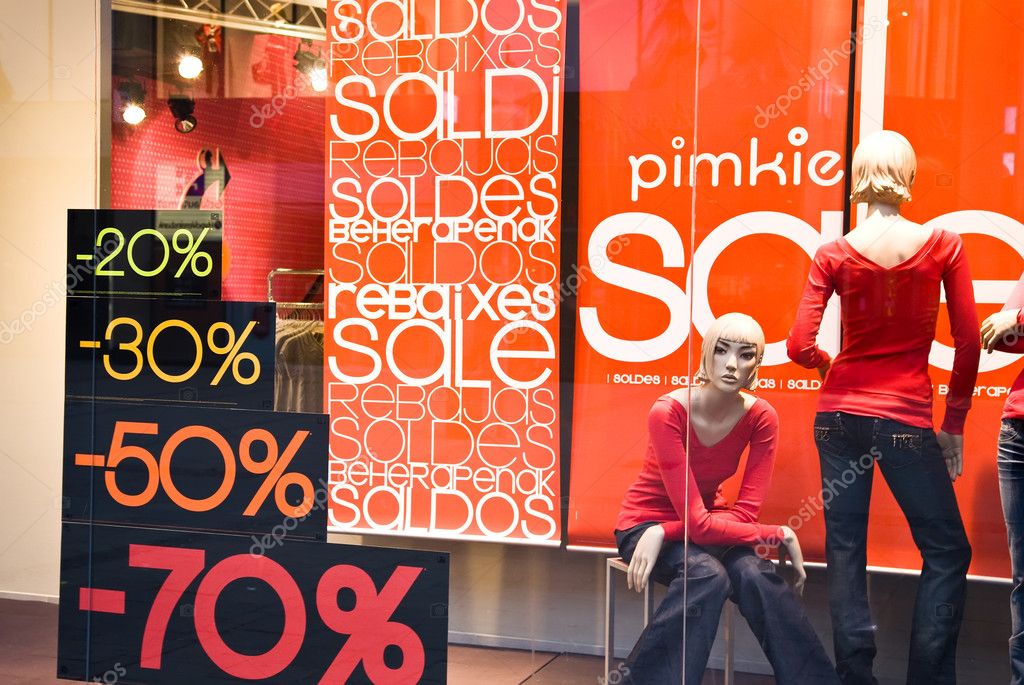 photo credits to: depositphotos.com
Give time to look around. If you found a nice white shirt in a store at 30% discount, do not settle easily. Just put it in mind and check another store or two. The more the basic the item is, the more stores you have to check. You might find a buy one take one for that white shirt or even a 70% off.
Double check items to be purchased.
photo credits to: lindyshopper.files.wordpress.com
Wear and tear of these items for sale started the day they were placed in the "
New Arrival
" rack. At the end of the season, many buyers have set their hands on the same item and have actually tried them on. With that, check the seams of the clothing item, most especially under the arm, buttons and shoulder. These seams might be loose and would require additional cost in for repair. Do this most especially in stores that don't have a return policy for sale items and for stores that all stocks are out in the display stand.
Set a limit.
photo credits to: gorgeousingrey.com
Just like playing stocks, you should have a cut loss and take profit policy in shopping, most especially when it's the sale season. Make an initial list before going to the red-tag sale and set a budget as to how much you are willing to pay for each item. Do not bring all your cash or credit cards. Work within your budget.
Freebies are sometimes the devil.
photo credits to: adventuresofacouponista.com
"
Buy three pairs of suits and get a limited edition jacket for FREE!
" You see this sign and you badly want that limited edition jacket. So you start to convince yourself that you need the suits so that you can have that jacket. You end up spending thousands of dollars for the freebie. You don't cut yourself so that you can have the adhesive bandage. Yes, you have done this once in your life and do not let the freebies fool you again.
These retails stores hire marketing people to think of ways to entice people like you to go in their shops and make you grab something and line up in the cashier. Don't make their lives easy. Think before opening your wallet. Even on sale season, SHOP WISELY!